kablooie!
finally some norway photos

at deitch every day the piece was installed some weird shit popped up on it
coffee rings, crumbs, butt prints, children hand prints all the way in there
who would stick their kid in there?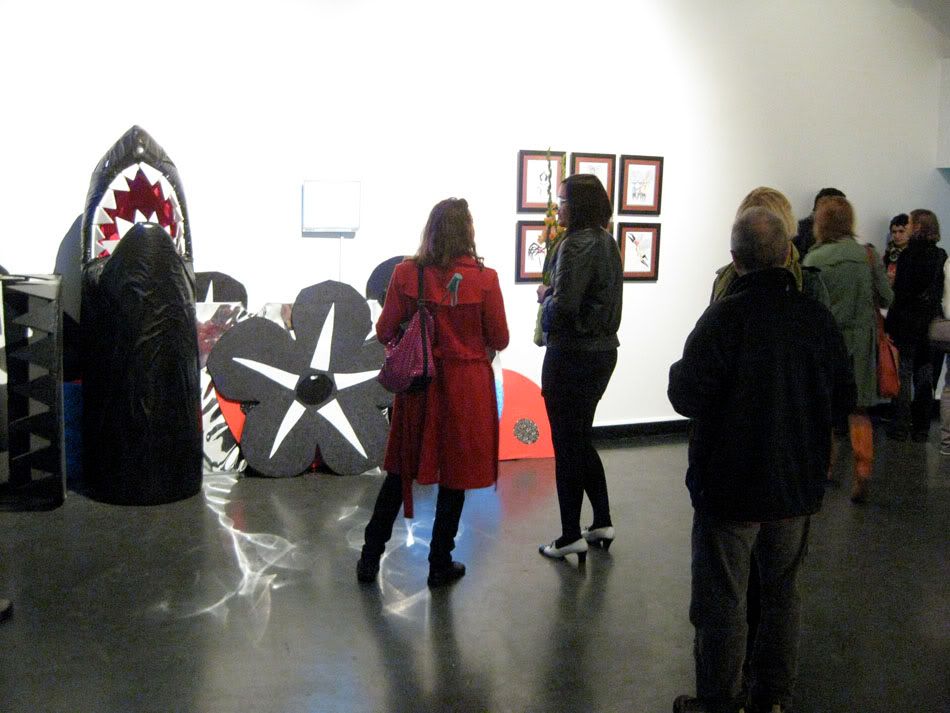 kembra's video arrtived in the nick of time

i had to give an introduction talk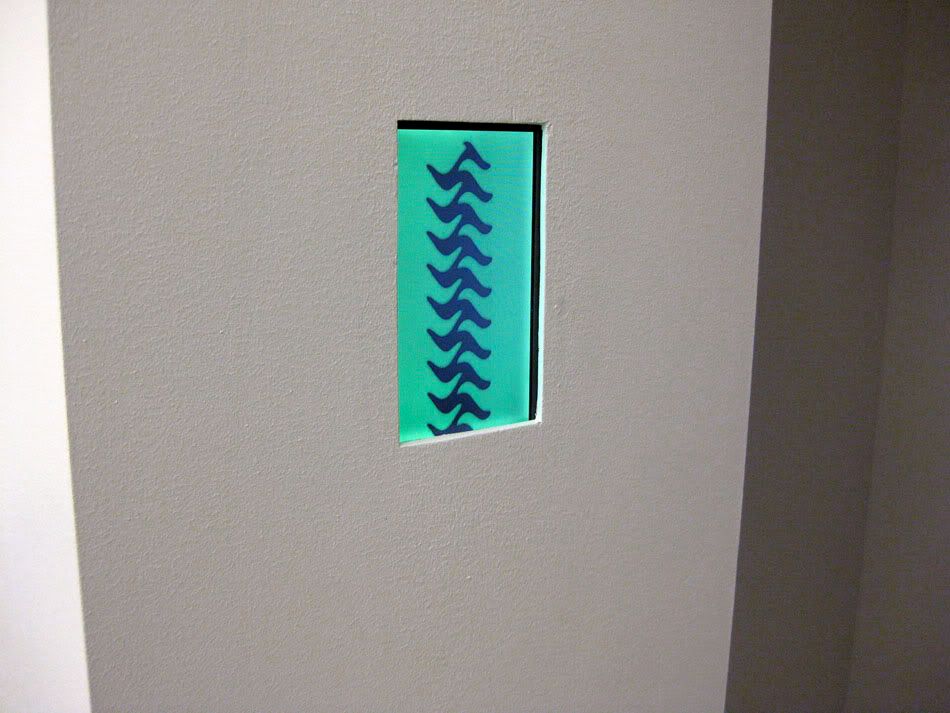 this piece looked awesome in the fake wall
it is the video ara used to "draw" Standing Waves

the takeshi corner

ben
"dog installation 4"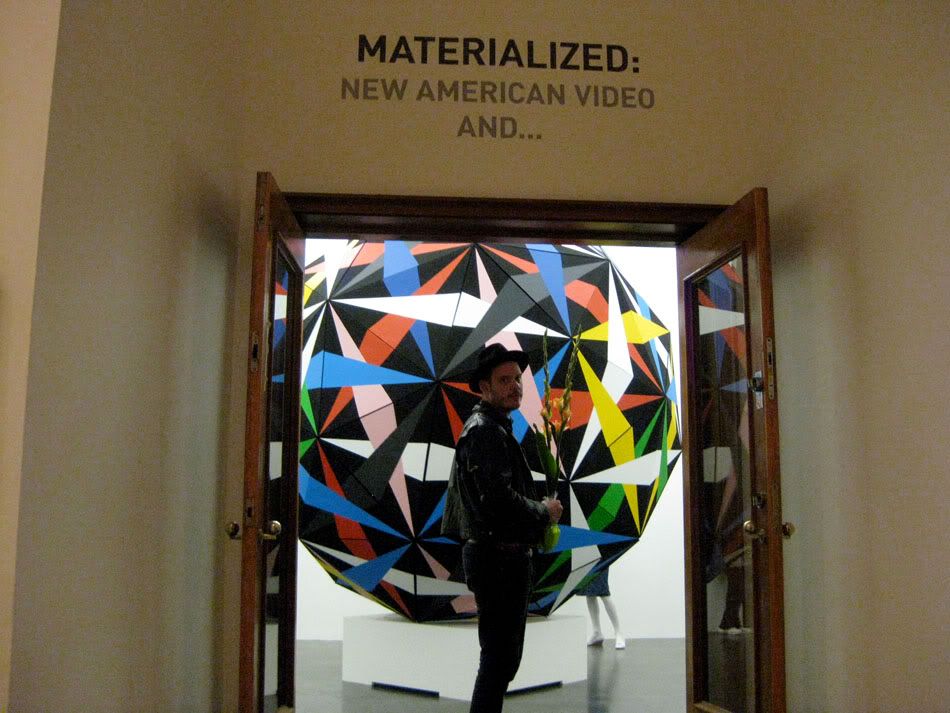 the front view was @$%ing awesome

space one AVAF dominated!

my favourite photo from the whole opening

the nest video was so fast and furious you could barely even photo it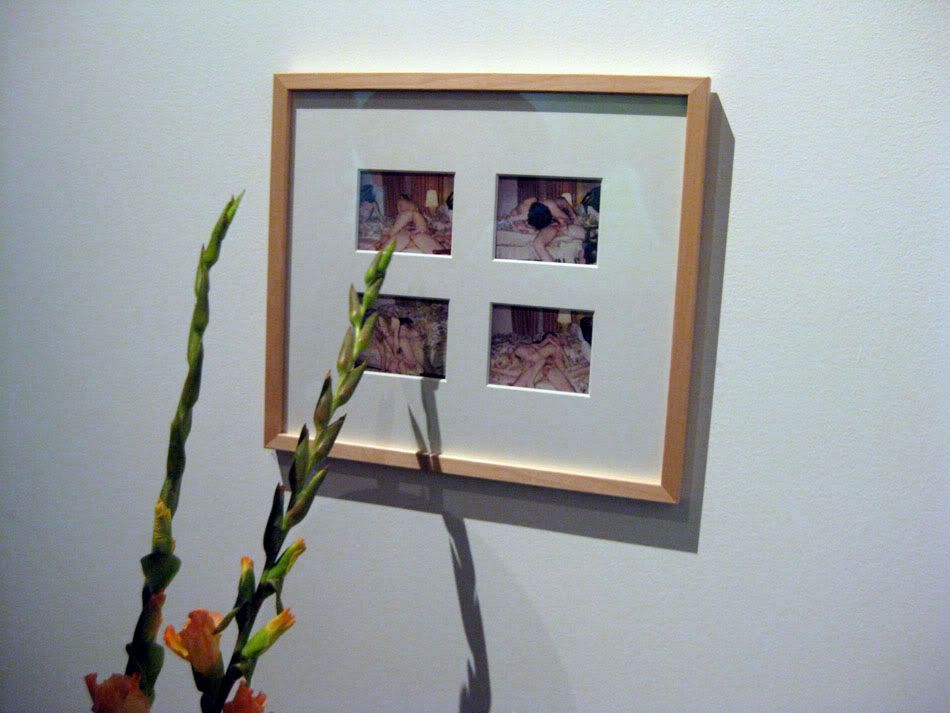 thank goodness there were photos too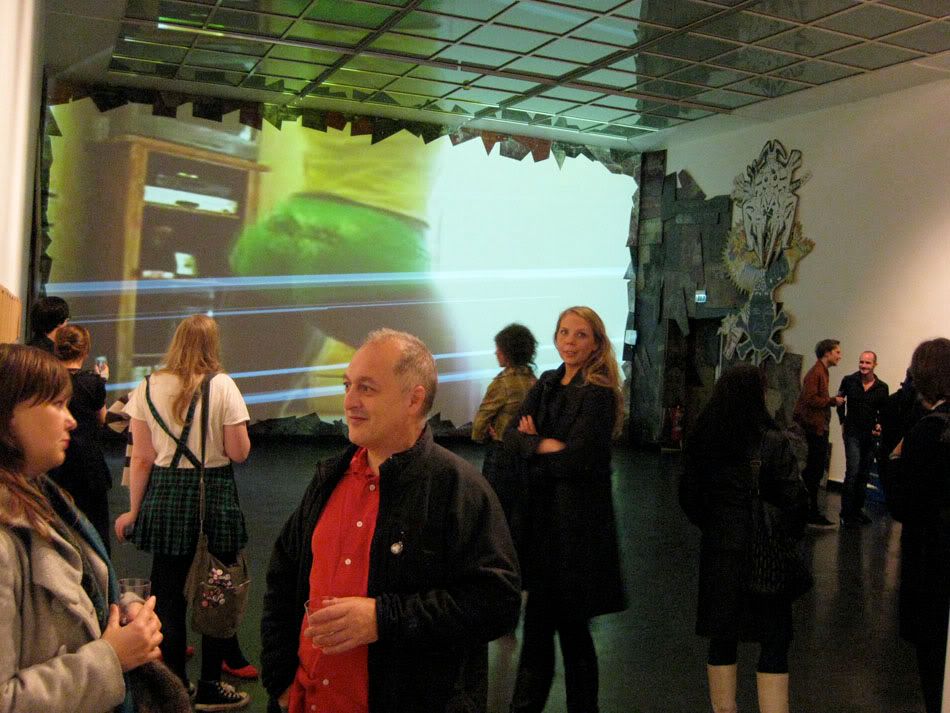 people got kinda awkward when the BUTT parts came on AVAF's piece

Ein adjusting the contrast on some butts

bomb bush bomb!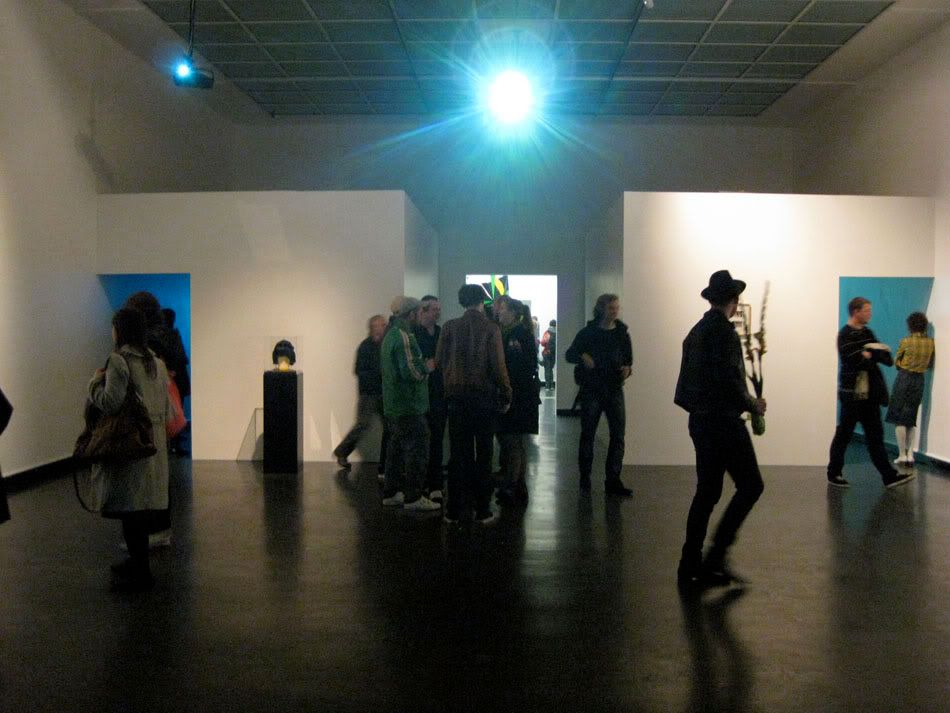 antoher view

wiggis!

the perfect still: terence in drag explaining in jibberish warhol in drag

drunk in Landmark, the museum's built in hangout and bar zone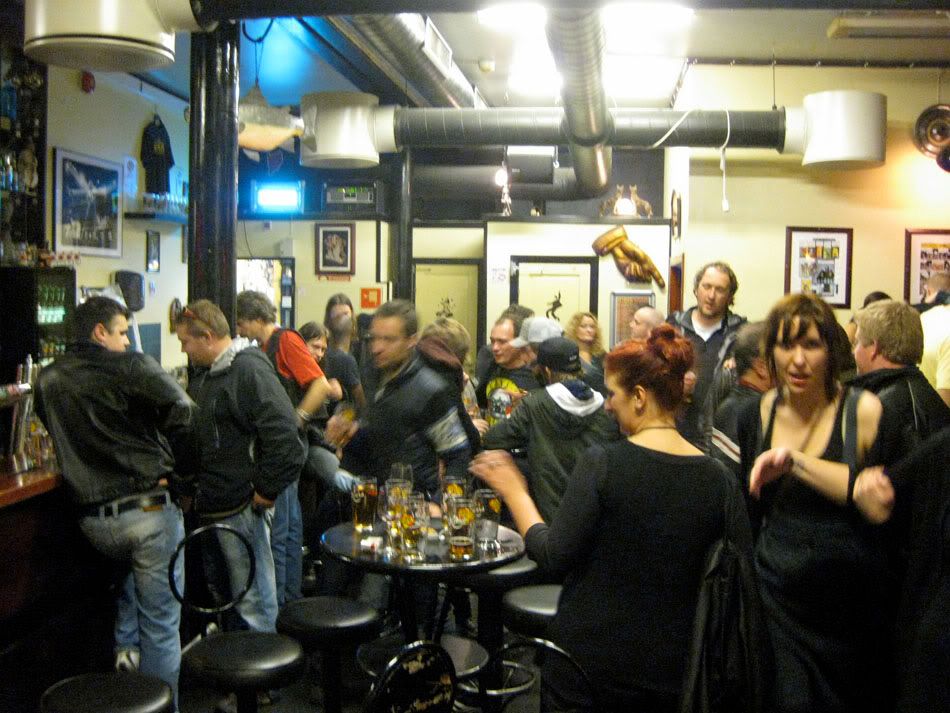 ]closing time at local music cool bar The Garage" was intense!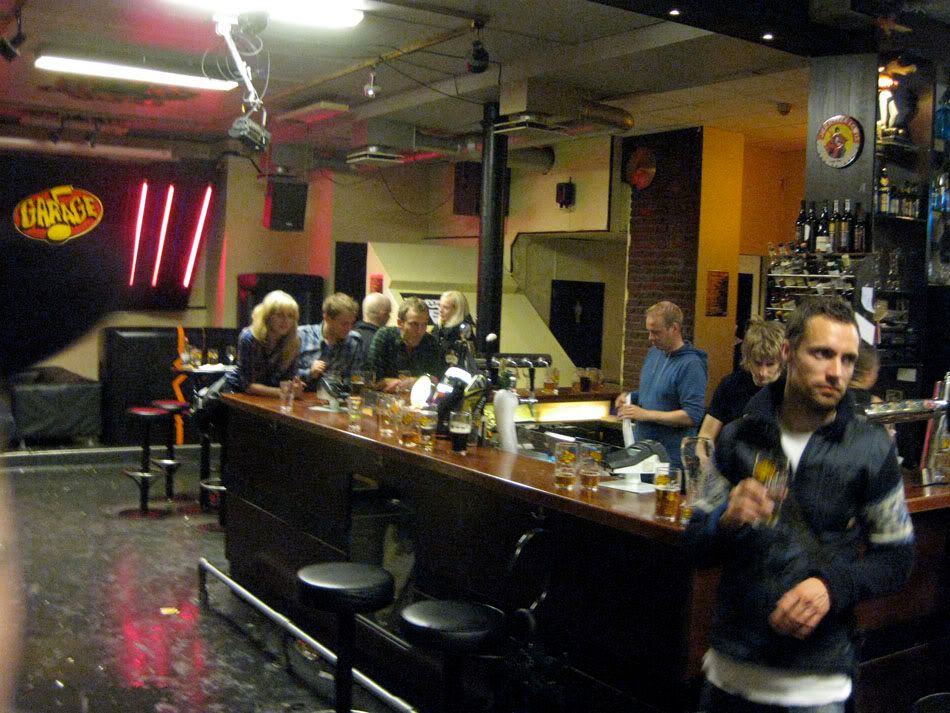 where did the rest of the night's photos go?
oh well
you guys have seen enough late night fucked up photos for a lifetime, right?

you wore a bowtie you tied yourself to the opening and were the cutest sweetest man

the next day i had to give a lecture
it was super fun!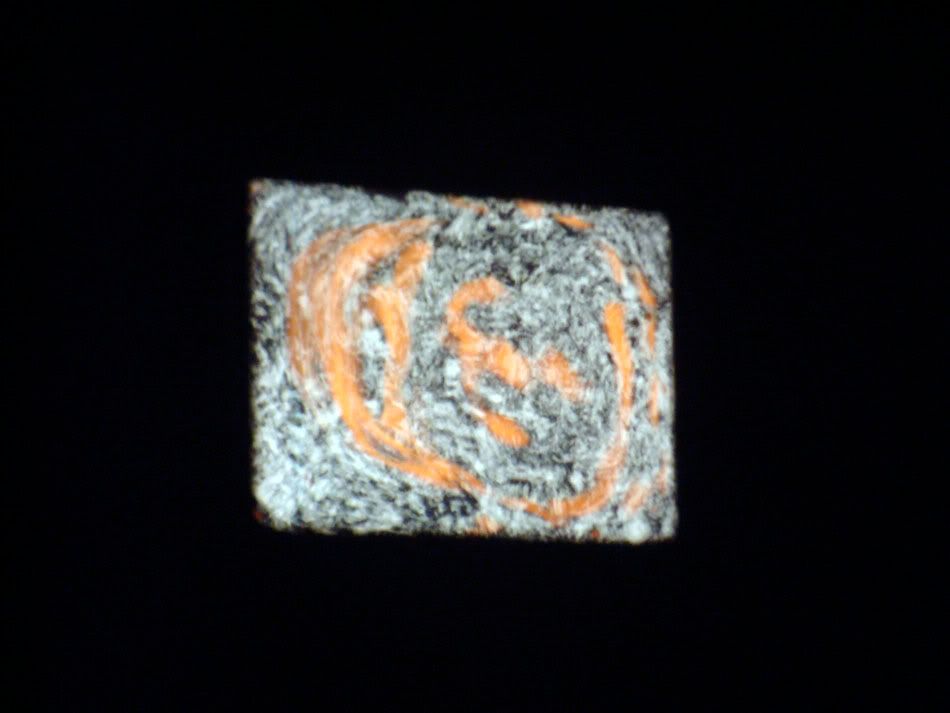 after i bored everyone, Ara and Ben presented a seen-only-once-before video they collaborated on called WHAT FORCEFIELD WAS
it began iwth the fillm presentation of Ara's epic cut clay video

then came "the passing of the clay"
talk about MATERIALIZED!!!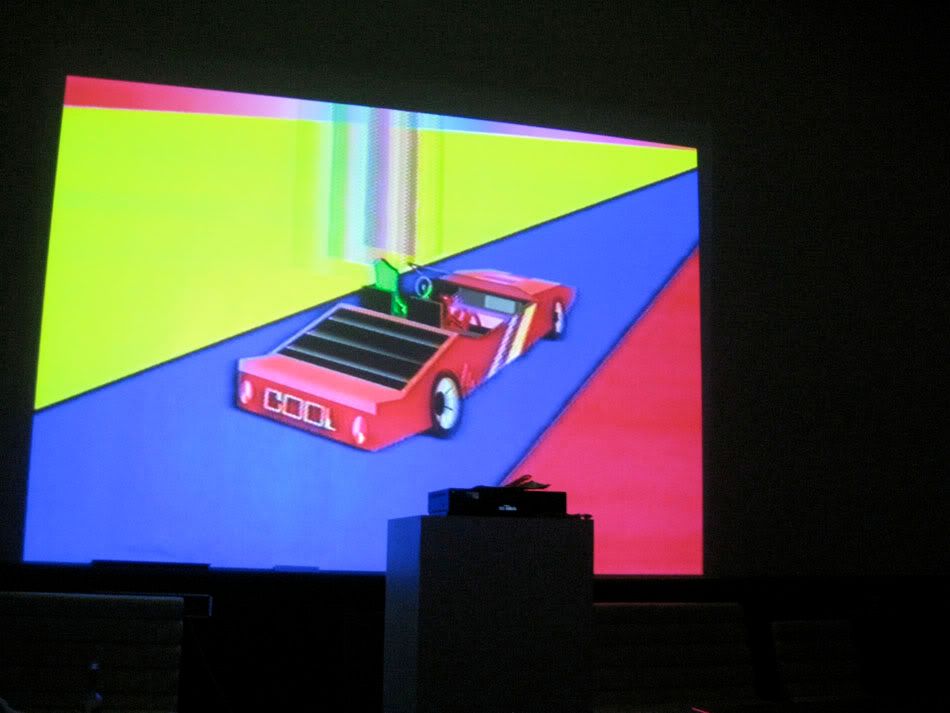 then the feature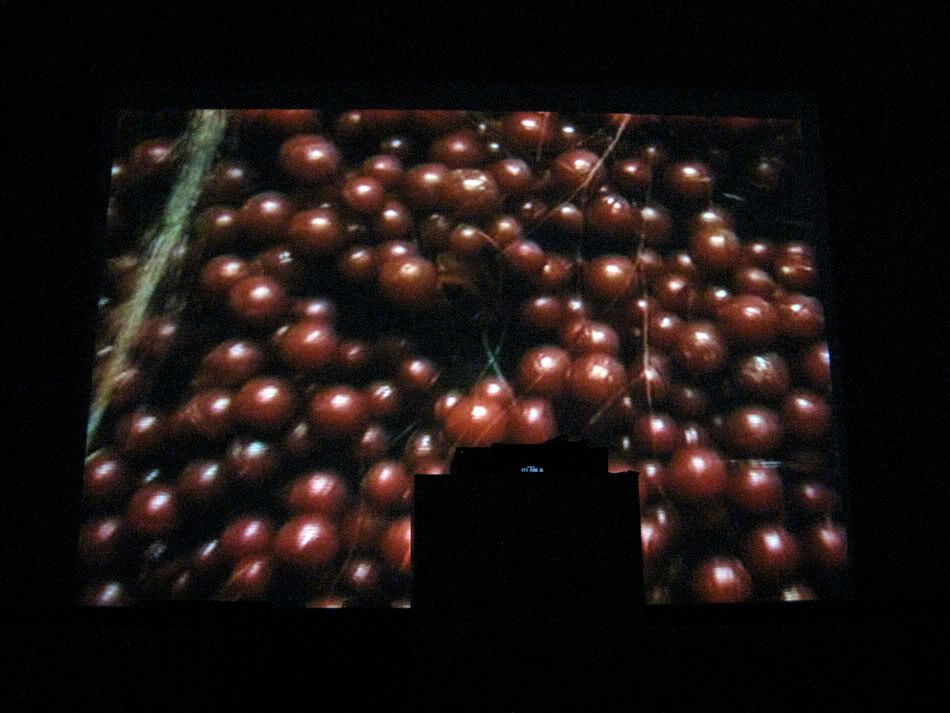 this video within the video
awesome

gumby is pissed about the clay

the whitey bisexual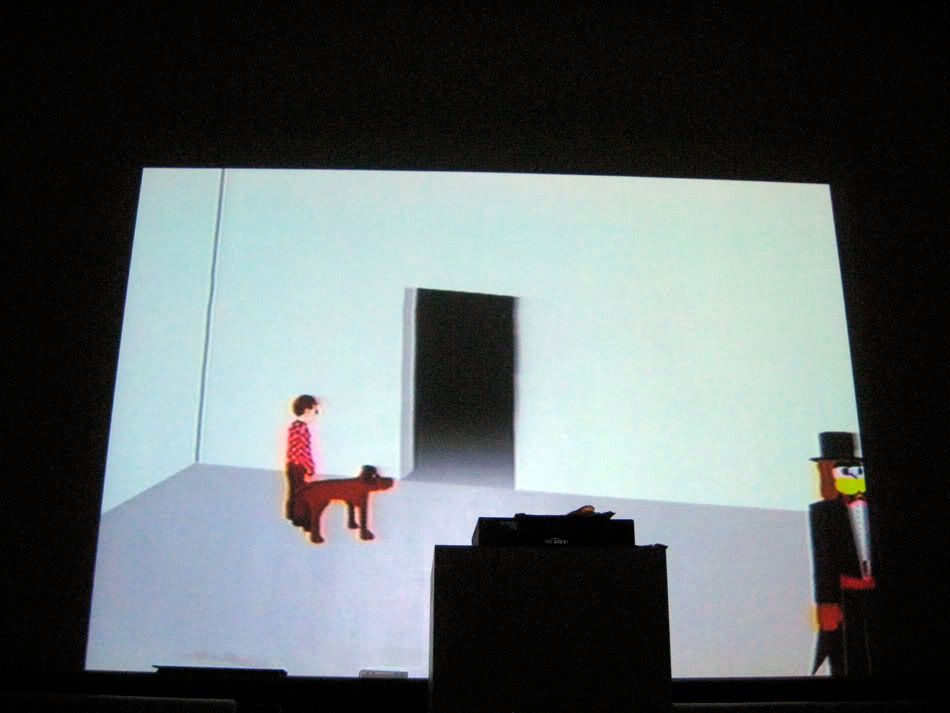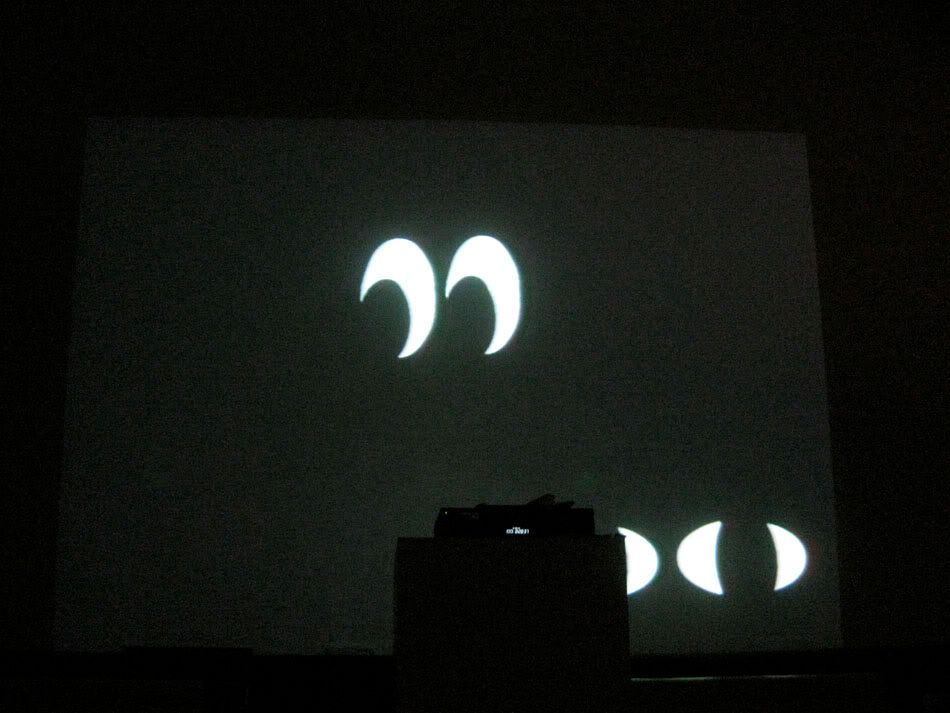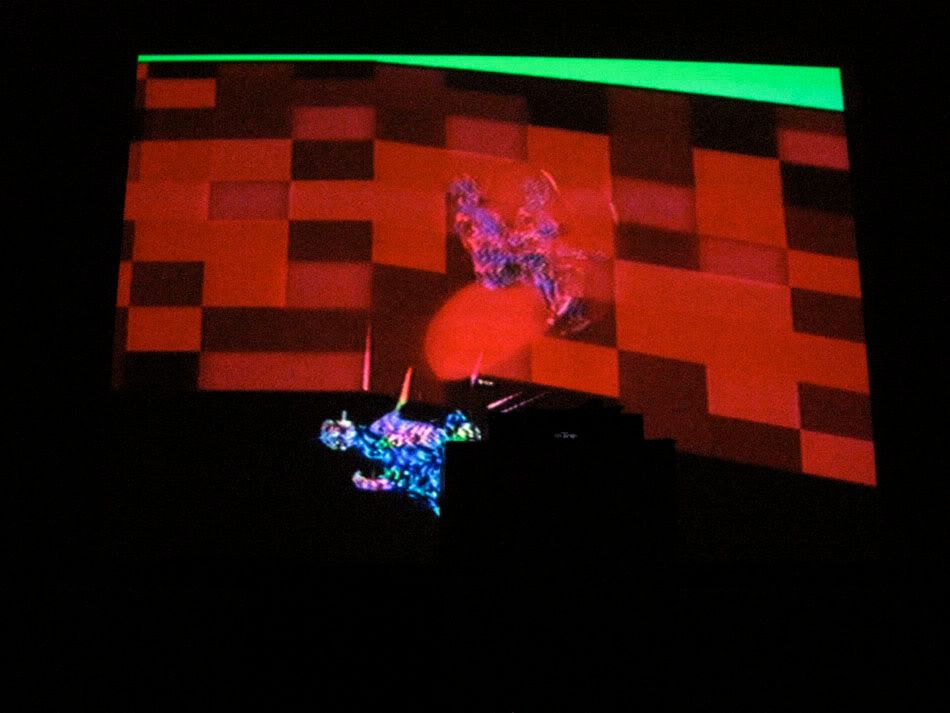 i guess its pretty hard to follow the story without some video footage but maybe you can get it
its pretty intense!

fake forcefield

troll noise rental
i'll post the little vid i shot
the sound is the best part
and the first draft of the screenplay they included in the brochure
maybe ill scan it
what am i talking about?
i have to get back to real work!!!!
ps: the real norway in a nutsack post next