im at my office, trying to recover from this weird Dartmouth wedding i just got back from…
sobering up, also known as COUNTENANCING but not really i mean, right?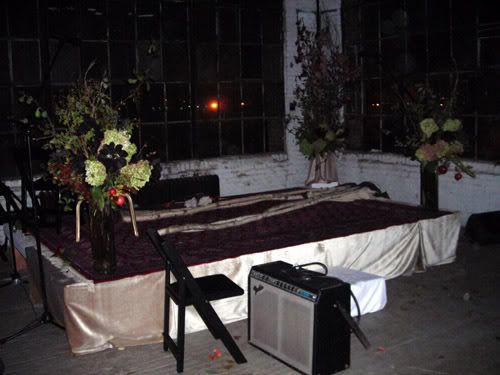 joel got married on this thing…. in bushwick. chris thor et al turned a weird like raversquat into a polished weddingable venue: is it called third base? no that is gross. its called third… monosyllable. it used to look like this inside
wait lemme back up: tauba afterthingie i think was the occasion for andrea looking cute in funny night vision


but then again, last week is une blur

jd says its october but coulda fooled me. i thought it was still march

i spent all afternoon 48foors above reality trying to figure out subtle interior design issues such as: should this wall be "heather" or "taupe"? or "tauba"?

i did spend some time playing with what art this guy owned that i matched
i match jeff koons
so back to the dartmouth parrty: congratulations to the shudson and his new carido esposa. salud! or something. other than the warm fuzziness of people who care about eachother in lasting ways, there was the trauma of all the old Dartmouth people: weird girls who refused to shake my hand or some who wouldnt even look at me: weird ex's who said inappropriate things, one dude who leaned me against a wall with a "where have you been all my life?" one dude who wanted to talk about various human groth hormones and their respective value to varying professional sports, one dude who told me all curators are phonies who have no place in the artworld…. and then asked me for my card so he could send me slides in the mail…..
the only people i enjoyed were hillary miller and her girlfriend. they told me all about everyting i wanted to know and were a total joy. someone buy hillary a playhouse! then eveything will be perfect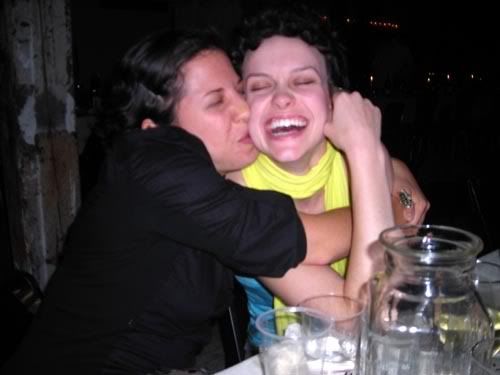 after a fellow named "gunther" recounted to me an anecdote where he drove me home from his frat house in my car and then proceeded to drive 100+ mph in my MX-6 all around hanover NH for fun, i escaped to "go buy cigarettes" but really just to sit on the corner staring at this derelict building listening to Pulp blaring from the windows
and wait for !@..$ing northside to come save me from this freakshow.
if i hadnt seen this on the way home:


i wouldnt have a smile on my face right now