today has been weird
i just got a mat brinkman piece i bought from gallerie loyal in … denmark? somewhere
sometimes my art day is the worst curated eight hours ever. like instead of a nice procession of related and exciting pieces, i am forced to deal with pay attention to or otherwise view art that individually may be ok, but when grouped with the other day's events is a rank combination of weird.
for example: trivia question for the day, guess who made this 20″ panel painting called "ceramics" part of an exhibition that opened last night?

here is une hint: he split a zine with this fellow

matt brought this by yesterday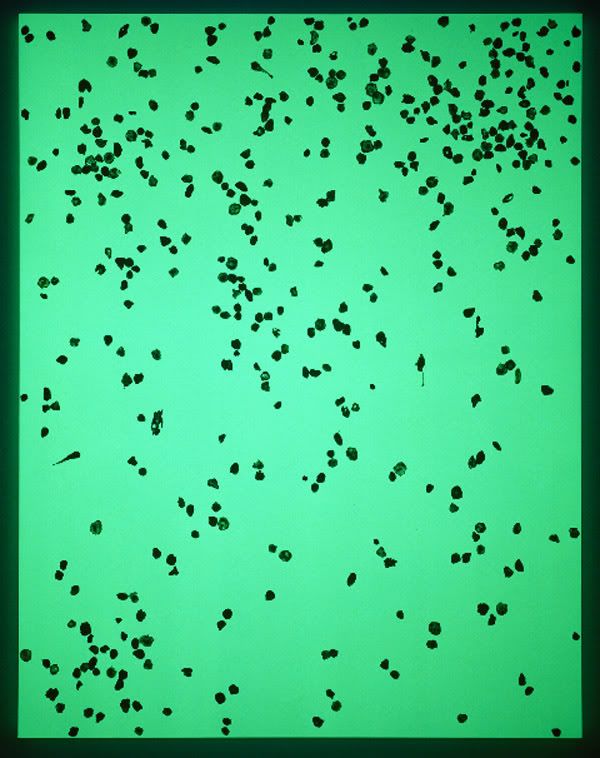 this is adam mcewans glowindark gum painting i had tried to phot last week (thanks carolyn!)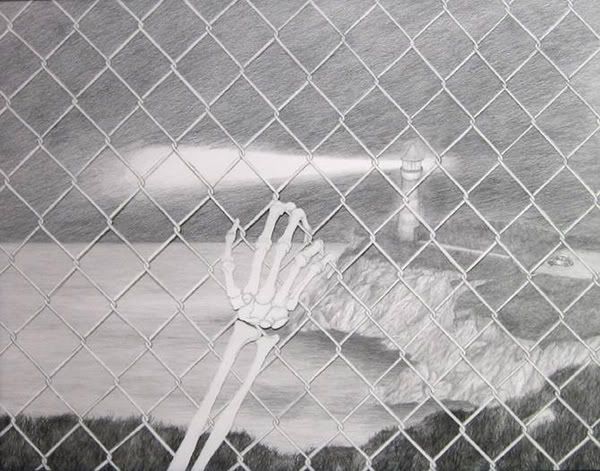 and this is the weirdest of the c garretts, i think
have i used the word weird enough yet in this blog?

if not: please note this weird drawing i made when i was seven